Health
News
People
Information
AIDS is not caused by HIV
Drugs can be dangerous.
dermatlas.org a Dermatology Image Atlas
Medical Reversal investigates the prevalence, and continued use, of low-value medical practices. In particular, they're interested in what they refer to as a reversal. They define reversal as a medical practice that is actually no better, or worse, than a lesser standard.
My Pregnancy Page shows that Condoms are not very effective.
Sumeria has much alternative information about Health and Medicine including a page on Sumeria.net AIDS and the Immune System
Vitamin C is something that I have been interested in for years.
Linus Pauling wrote and did reseach.
Matthias Rath M.D. is doing interesting research into Vitamin C and the heart.
My favorite version of Vitamin C these days is gold, red and green bell peppers.
George Washington's Terminal Illness was worsened by the three doctors who ordered the "...removal of about eighty two ounces of blood (about five pints or units of blood) from a sick patient in less than sixteen hours..."
Water
Whale has lots of info on theories of disease.
Groups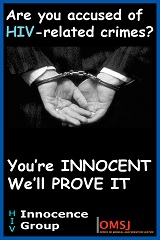 Unattended Children
will be given an espresso
and a free puppy.
--veterinary clinic in Berkeley, California, April 2011
Just because a doctor has a name for your condition,
doesn't mean he knows what it is.
-Franz Kafka
last modified on 2023 February 12
Please send comments to: webmaster@comet.aaazen.com